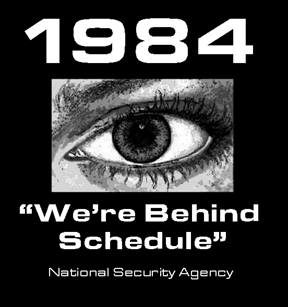 i came to realize our privacy is being raked recently. the times of icq with only your buddies has past...now you have way more people on your instant messenger(s) and facebook (or facebook-alike sites)...i was constantly blocking people whom i dont want to talk to and keeping "apper offline" most of the time...today a guy just caught me on gtalk whom i have blocked on w. live messenger, and started to complain and blah blah...
on facebook i have many so called "friends"...they just appear there...no message, no nothing...i mean what the fuck? at least i sent messages like "hi how are you?" to those weird people that i barely know from here and there, whom only said a dry "hi" to me...either they send only and only 1 message back or no answer at all...wtf is happening i really dont like...
or should i talk about the fucking people who only chats with you whenever they need big favors?!
we are going to live "1984" soon...hope the humanity will fall...